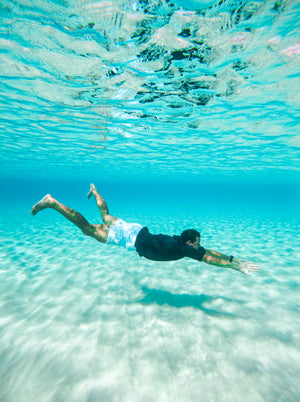 Swimwear Made from Recycled Plastic Bottles
RELAX MORE WORRY LESS
Our collection of swimwear is made from recycled plastic bottles. Recovered from ocean, and waterlife environments. These are the same bottles that take 450 years to decompose. We decided to make a difference. We aim to offer eco-friendly, high quality, vibrant products that are perfect for any occasion.
We are committed to bringing you the Coastal Cool beach lifestyle with a reduced footprint. Relax in style, and savor the vacation life. Our initiatives will protect our paradise while continuously reducing our impact on the environment and enhancing our ocean communities.
Pieces of plastic pollution find their way into our oceans and onto our coastlines every year.
THE MISSION
Coastal Cool was founded on the belief that good times can be made with making an impact. Together, we can end the ocean plastic crisis and build a more sustainable future and lifestyle. Good times made sustainably.
The combination of our vibrant styles, and recycled fabrics establish the true island living. Our classic designs and patterns are composed of colorful, tropical, and vacation inspired handmade schemes. The variety of seamless prints have you covered for good times in the making.
THE DETAILS
Recycled Fabrics: Our swimwear is made from recycled polyester, composed of recovered plastic bottles and post consumer recyclables. This provides a quality, stretch fit, with water resistant fabrics. Matched perfectly with a tropical vibe. Our breathable garments define the true vacation and relax lifestyle, made for comfort, performance, and style.
Virgin Materials: With a mixture of our recycled post-consumer fabrics, to our virgin ethically made materials, we give you the all in paradise experience. The lycra and spandex provide a smooth, comfortable fit. Elastic fabrics that adapt perfectly to your waist, and give you an easy adjustable firm support ready-to-wear for good times.
Post Consumer Packaging: Our promise doesn't end after leaving our production facility. We also consider how we get to your doorstep. This inspired us to start using post-consumer recycled compostable packaging. From our manufacturing facility, to your doorstep we continue to have sustainability on our mind.